Communication Department of the South England Conference Session Report 2011-2015:
Theme
Seventh-day Adventists will communicate hope by focusing on the quality of life that is complete in Jesus Christ.
Aim
The Communication Department is a department of service. The department exists to assist the conference in its communication and to facilitate news stories. It provides resources and training for local churches and for leaders in the conference. It aims to promote good internal and external communication.
During the past few years the department has focused on developing strategies to implement better communication structures, which in turn serves the conference through increased news coverage, a professional corporate image and website, and increased training, giving the conference higher visibility in the Media.
In recognising the need for a new and professional website for the SEC, the department's director set out to work with the British Union Conference (BUC) on a web strategy for the church in the UK.
2013 saw the launch of a large new web platform for the Adventist church in the UK, with areas for all the BUC's conferences and missions. The website has made the South England Conference (SEC) section more visible as part of the corporate identity of the Adventist Church in the UK.
The web strategy identified the following goals for a new website:
Corporate identity
Modern, 21st-century look
Easy to find on search engines
Responsive, adaptable to mobiles and tablets
Easy to navigate and share
Outward-looking, while still serving the membership
Statistics show that there are nearly double the numbers of visitors to the site as compared to 2011. We can also see that they stay longer, and visit more than one page. Regrettably, there are no statistics for the old SEC website from 2012, but those from 2011 show an average of almost 4000 visits per calendar month.
The Adventist.org.uk website platform, of which SEC is part of, receives 8,636 new visits every month (47.8%) and a further 9,428 returning visitors (52.2%). Visitors spend an average of 3 minutes, 22 seconds on the site. Other corporate websites operate with 10 seconds on average. Church finder, events and news are the most visited pages. We also see an increasing number of visitors using mobile technology: mobile usage is at 28.08%, tablet usage is at 15.54% and desktop usage 56.38%.
The ratings on the National site currently mean that a Google search for 'Adventist' will put adventist.org.uk at #5 after the world-church site, two Wikipedia sites and one news feed site. With the full title, 'Seventh-day Adventist', our site comes in at #3.
Successful websites are never static. Development will continue in 2015.
Multiple interim websites
In the interim period a SEC news website was developed and maintained, as well as a designated Camp Meeting website and a website for SECmedia
News
A temporary news webpage, SEC news, served as a bridge while we waited for the implementation of the new website. This site saw the regular submission and distribution of SEC news, and the news section continued to expand. The department is constantly ensuring news coverage of various events throughout the conference, and the departmental head and staff cover more events than in previous years. As a result of training from the director, there has also been an increase in churches submitting news stories on their local events.
With increased news reporting there has also been an increased SEC presence in BUC news. Consequently, SEC news articles are regularly picked up by the Adventist News Network (ANN). This was especially noticed during the department's 2012 Olympics coverage, which was generously reported by ANN. Considering our conference size, on a global scale we are receiving coverage far above average for our news stories. 'I'm always regularly checking your website to see if there's news that should be shared', expressed  former ANN reporter Elizabeth Lechleitner.
News and articles were also submitted for publishing in the Messenger, the BUC's denominational magazine, and news reports from Camp Meeting were expanded to include daily online reports accompanied by photo galleries. A database for storing photos has been set up, and the department aims to deliver quality event photographs for news reports.
Training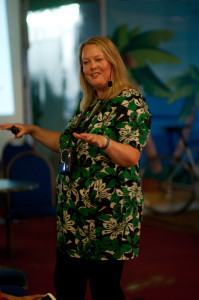 Communication training in conjunction with media training has been undertaken in churches across the conference and at the annual training conferences. In 2012-2013 this took the form of a SECmedia Academy, and in 2014-2015 it was GAiN (the Global Adventist internet Network – a GC brand). For a report on the SECmedia academy, please see the Media Department report.
From a news perspective, there was a clear correlation between training and news submission; those churches that had training were more likely to submit more news stories, and stories of better quality, than churches that didn't attend training.
Net Adventist is the web platform made available to churches for free, subsidised by the BUC and SEC. In January 2014 an extensive training day was organised by the department to focus on equipping churches to set up and maintain their own websites. An unprecedented amount of people came to the training, which was facilitated by the BUC IT department with the assistance of SEC IT. As a result, more and better websites are being developed in local churches.
GAiN
The Global Adventist internet Network (GAiN) is a General Conference yearly gathering, and with their encouragement and support, the SEC's Communication Department was the first local conference to host a GAiN conference in 2014. The conference's theme was 'In Media Res: Communicating God to a digital World!'
The conference attracted 120 attendees from across Europe and the SEC. SEC members were able to mix with international professionals, which was an inspiration to local church communication and media enthusiasts. An array of presenters from the USA and UK brought inspiring keynotes, which were mixed with hands-on workshops that equipped attendees for service.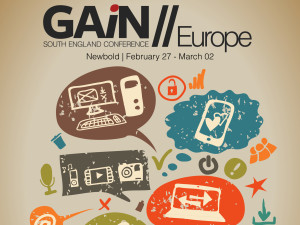 'Excellent professionals in multiple fields: this is what the church needs to be to reach more people throughout media.' –KL

"This is the best GAiN I have been to" retired GC Communication and media director RD who instigated the GAiN conference

"A very excellent weekend conference of GAiN Europe. A first, very well organised. My compliments to the director,  it was a rich experience" SOD

'Our internet-savvy generation is highly connected but deeply fragmented. The opinions of trusted friends and idols are more valuable than scripture. The church risks relegation into irrelevance unless we can quickly develop the capacity to package and present the gospel to audiences in ways that penetrate current social trends. The GAiN initiative is not an alternative, it is the smart vehicle for communicating Jesus in ways that make Jesus both accessible and acceptable, that is why I think that the SEC deserves commendation for such vision.' -AA
In addition to the major programs, the following presentations and workshops were given at GAiN 2014:
Church Creativity and the Digital Age
E-Learning: is it Relevant to Gospel Teaching?
Second Screen: The Paradigm Shift in Media Consumption
Advertising 101: Old Skool Still in Session
Connecting with the Congregation
What is News?
Present Truth in a Digital Age
An Ancient Recipe for Compelling Communication
Connecting with Todays Culture
Why Should I Stream?
The Social Kingdom
How Do I Develop a Media Team?
The Free Bible Project
Using Social Media
Multi-Cam Production
Conversations of Film Trends
News Photography
Using Pro-Presenter
Radio Ministry
Painting with Light
Advertising Using Social Media
News Writing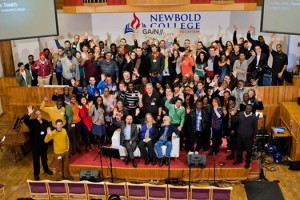 With the first GAiN deemed a roaring success, it returned in 2015 by popular demand. In 2015 the theme is 'Stories', and again it saw an international interest, as overseas attendees come together with the SEC members to become better at telling the story of God through various media. The titles of 2015 keynotes and workshops were:
Crisis Communication
Branding Your Story
Storytelling through Photography
What Story do We Stream?
IT Security and Legal Issues
The Power of Story in a Digital Age
Theological Storytelling for the Contemporary World
Talking in Context
E-vangelism 3.0
How to Market your Church Event
Engaging with your Online Community
Managing My Digital Identity
Digital Faith Narratives
Digital discipleship
Website Content
A Basket Full of Stars: Communicating with colour and creativity
Camera Operation (Beginners) (Intermediate/Advanced)
Radio Ministry
Using Pro-Presenter in Worship
Photography
netAdventist Website
News Writing
Church Audio
SEC Communication has as a result of Secmedia Academy and GAiN conferences, established itself as a department that hosts outstanding training conferences with high-quality presenters for the benefit of local church members and leaders, inspiring and equipping the church to communicate better and use media  more effectively in evangelism.
Social Media
Social media is a growing platform that straddles both the Communication and Media departments. The Communication Department continues to develop its social media presence with particular postings on Facebook, sharing news stories, photos from events, infographics, program broadcasts, TV programs and campmeeting programs. The intent is for churches to use the South England Conference Facebook page as a source to share things on their church and private Facebook pages.
The director incorporates training in using Facebook as a ministry at the local and conference-wide level, and more churches are now seen using this method of sharing and outreach.
New Developments in the Department
Department issued pastors with business cards in 2012.
Photo database of events and news created.
Daily Camp Meeting news reports posted online.
Pastors received a company email address, initially as a forwarding address due to leadership decisions and server capacity. 2015 saw pastors receive a fully operational corporate email account.
Pictorial Pastors Directory, annually produced.
Synergy with BUC on press releases.
SEC communication was the first local conference department in the world to organise a GAiN conference.
First GAiN conference in the world to be live-tweeted.
First GAiN conference in the world to be live-streamed.
Calendar of events for conference department distributed to all churches 2012-2013.
Developing Facebook page.
An important aspect of communication and media is networking with other entities. The director has built a good relationship with the BUC and General Conference communication leaders, as well as the communication and media entities across the TED and the EUD. This has enabled coverage to be rebroadcasted in Germany, Australia, as well as through the GC's Adventist News Network (ANN).
London 2012 Olympics
With the Olympic outreach the director hosted two GC communications associate and an ANN reporter during their visit to London in 2012. This also meant that the department hosted these people during the Olympics.
We also accomplished a broad news coverage of events and stories in video and written format. These got shared and the news went global.
Consulting with communication and media professionals in the Adventist global church, we used our experiences at London 2012 to maximise our impact at other global sporting events. This resulted in the GC looking at utilising global sporting events as evangelist opportunities.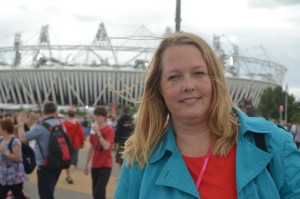 Publications
The Communicator 2012
The Communicator 2013
The Communicator 2014
Live Streaming as a Ministry booklet
SEC pastoral workers directory 2012
SEC pastoral workers directory 2013
SEC workers directory 2014
SEC workers directory2015
2012 calendar of conference events
2013 calendar of conference events
Thanks
There are too many to be thanked individually. They know who they are, and I am grateful for their support and work, which has made the department's increased success and quality of production possible