Passionate about Gods grace I speak about living authentic with God, and how to communicate in different media.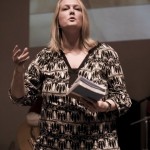 Biblical  and church life themes:
Spirituality, Identity, Women of God, Grace, Current issues, Social issues, Communication,  Media, Church life,  Teens and Youth in church today, Understanding and reaching a post-Christian European mindset.
I have had the joy and privilege of speaking internationally  at Youth, Teen conferences, Communication & Media conference as well as Women's days/conferences
other areas of seminars/workshops:
Most areas related media and communications.
"Digital Evangelism"
"Local Church  Communication and media"
"social media"
"what is news"
You are welcome to contact me to enquire about speaking possibilities:

 
(photos on this page by Asun Olivan)