An international Scandinavian by origin.   I'm in my 40's and enjoying life with my own geek- I'm married to computer Scientist Karsten. Having moved and lived on 3 different continents as a child,  I feel more at home outside Scandinavia, defining me as a 3rd Culture Kid.
After meeting in Arhus Denmark in 94,  Karsten and I have moved over 12 times, and not just around the corner although sometimes we did that too,  first moving to Copenhagen Denmark ,  then  Royse Norway then  Binfield England, we have finally  made our Home here  in the Royal County of Berkshire ( sounds better than Bracknell) UK.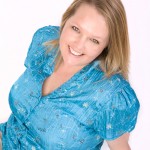 The worst part of living here is that my viking blood need to be closer to the sea!  The sea calms my inner being and rejuvenate my soul- so regular trips to the sea and holidays by the sea are a must.
My Life and my work  has taken me on a interesting journey, connecting with people around the world. I'm a communicator and a minister and combining those two areas. After years working as a pastor in a very international church, Newbold Church In England, I was elected to serve as the Communication and Media director for the South England Conference  of the Adventist Church in the UK.  A leadership role that combines my passion for ministry and communications on a different scale than previously.  As I journey in life I am priviledged to be able to serve others as we  try to make sense out  God and of our world.
I'm interested in many things, most of all spending time with Karsten as we have so much fun together – and that's after 16 years of marriage. Friends and family are precious and some of my friends have become my family too. Fully agreeing with a magnet I got a couple of years ago that reads: " Friends become our chosen family"
So here goes a list of my interests:
Networking
Tea times with friends
Reading
News & Current affairs
Photography
Interiour decorating
Movies and yes I have many favorites,
TV yes im the generation of tv addicts especially  epic Tv series
Walking
Traveling and discovering
Getting a good massage
Reflecting on the world at a spa/beach
Making lists of what I need to do/remember/plan
Getting a good bargin when shopping
Shoes
Good food and cooking for friends
I would like to be passionate about money, mortgages, pension funds, computer games, but I just am not.  I do like gadgets but can't get overexcited about technology devises – only how they make my life easier.
I'm passionate about justice and equality, communicating honestly, mentoring, finding solutions,  and developing spiritually.
On  more professional level im interested in ministry that connects people with God, that embraces creative worship experiences and journey with people to  let them discover how to be their God given best.